As firms gear up for a partial return to the workplace, what will this mean for those that have been charged with keeping business networks up and running during lockdown?
After nearly 15 weeks of having to deal with an almost overnight transition to a 'distributed business' and operating under a 'new normal', the general easing of lockdown means that businesses are now having to cope with a partial return to work that will ultimately involve the implementation of a hybrid business model consisting of home and office working.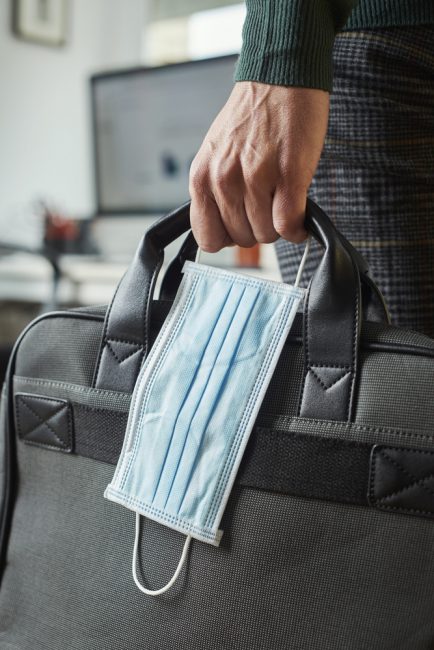 And from a networking point of view, this new hybrid model means more challenges to face – and overcome.
There's never been a situation where an organisation's entire staff have had to abandon their offices for weeks at a time. And the strain on the networks forced many companies to re-examine just how suitable their underlying infrastructure is as they look to the future. Long before this crisis, networks were already experiencing transformation – both caused and facilitated by the rise of cloud, IoT, streaming media, 5G, and edge compute. Post pandemic, networks have suddenly been asked to cope with massive increases in demand – from remote workers, increases in online consumers, schools, healthcare and more.
Legacy Network Infrastructure Letting Businesses Down
Outdated legacy systems only make it harder for network infrastructure and businesses to keep up. The time is now to take steps toward building networks designed to adapt under today's pressures. When it comes to networks, there won't be a return to 'normal' – especially when continued unpredictability is the only thing we can accurately predict.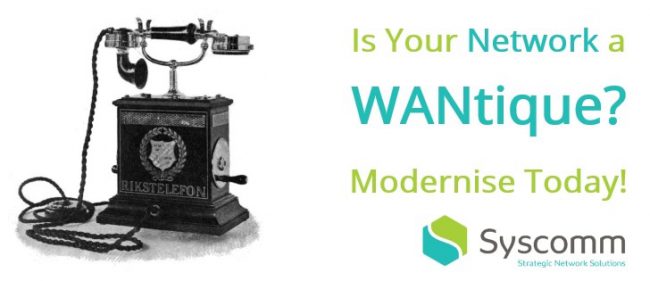 Networks need open, flexible solutions to real business challenges. The recent mass-scale network pressures felt by businesses have exposed many of the short-comings of their legacy infrastructure.  When a lot of a business' apps are now in the cloud, with people working from virtually everywhere, why would any business want to continue using a network architecture designed for a client-server environment from 30 years ago?
One key learning from the pandemic is that the more cloud-centric a business is, the more resilient it was. There is no doubt that cloud and modern infrastructure solutions will be an essential part of a path forward towards a new reality. It is imperative that businesses take this transition time to examine their IT strategy, asking the following questions:
Are your cloud and network strategies delivering the speed and flexibility your business requires?
Is your environment enabling the secure, connected and seamless experience your users demand?
Is your architecture built to take advantage of a much broader digital ecosystem over the coming years?
How confident are you that you have optimised the spend on your current infrastructure environment?
Seize the Opportunities Offered by New IT Infrastructure
The COVID-19 pandemic has reshaped the world as we know it, presenting unique challenges that many business leaders have never had to confront before. With a continuously shifting landscape, IT resilience is key to protecting the health of both your people and your business as we return to the 'old normal'.
In the coming weeks and months, technology leaders managing through the crisis should be looking at the optimisation of their estate and identifying how to emerge into a more competitive position. By taking action now in a few key priority areas, technology leaders can help their organisations respond to immediate operational, customer, employee, and financial disruptions, maintain business continuity as new challenges emerge, and realise a quick and competitive recovery after the crisis.
1.  Focus on critical problems
While urgency is critical, the best way to tackle a challenge as big as COVID-19 is to think holistically and home in on your immediate, next, and future steps. Begin by identifying those processes and systems that must be stabilised to support the business. Prepare for the possible further degradation in performance by what-if scenario modelling and engage your business partners and suppliers to understand what changes can be made in order to mitigate future issues.
2.  Put people first
The heart of this crisis has been decidedly human. Making changes that support employee health and well-being is critical, such as enhancing flexible working hours that allow people to balance remote work with family duties. Prepare for increased absences. For your most critical employees, take a moment to personally reach out and provide extra support.
3.  Optimise your cloud infrastructure
Moving forward, activity in your cloud and pressures on your traditional infrastructure will peak more than usual. Is it ready to handle the load? Put a plan in place to scale cloud services, as well as hybrid and traditional environments, to meet increased demand. The plan should include compute, hosting, storage, network, telephony and collaboration suites.  Now might be an ideal time to look at a cloud-delivered secure access service edge (SASE) network solution, converging network and security services, including SD-WAN, secure web gateway (SWG), cloud access security broker (CASB), DNS protection, and cloud-based firewall.  The surge in remote working is taxing legacy network architectures that depend on traffic being routed through the enterprise datacentre – adopting a SASE reduces both complexities and overheads related to your legacy network, while simultaneously improving security.
4.  Review security, risk and governance
Given the rapidity of our move to a 'new normal', there was undoubtedly a number of shortcuts being taken. Now is the time to re-examine weakened security and control measures that might have put your organisation at risk. This is also the time to be extra cyber vigilant, deploying more resources, working collaboratively with others in your ecosystem, and applying extra scrutiny to your lines of defence: Cyber criminals have been extremely active in using the COVID-19 outbreak to their advantage, stepping up attacks, targeting victims with misinformation on fake websites and phishing campaigns.
5.  Continue transformation work
When pushed to save money, it's easy to put transformation programs on hold during a crisis and revert to traditional working models. Resist the urge and continue to invest in high-value areas such as cloud, automation and agility – investing today will help the business survive and thrive in the short- and long-term. These hard-won programmes are the key to emerging more competitive and ready to respond to the newly transformed business environment.
6.  Reframe funding
Given the widespread business and economic impact of COVID-19, there will be cost pressures within the technology function. To lessen the burden, consider opportunities to move to variable cost models, such as XaaS.
          7.  Adjust the IT operating model
Every change you make to navigate the COVID-19 crisis will impact your IT operating model across multiple dimensions: process, technology, governance, people, service delivery, performance insights, and data. For many organisations, the future is suddenly now, with their digital transformation plans having been massively accelerated and scaled virtually overnight. As you come out of the lockdown, now is the time to think about how you can drive value by embedding these changes together, using methods and tools such as agile working, collaboration and integrated cloud.
Summary
Now that your teams are returning back to work, investing in a modern network infrastructure will ensure resilience and lessen the impact of the pandemic.  Fast, reliable, flexible and secure networks that can handle the capacity demands to support business continuity and accelerate digital transformation, have so far been a crucial component in enabling the new normal to succeed, and will be increasingly crucial going forward.  Indeed, they will be indispensable in the future.
The  Covid-19 pandemic has forced businesses to rethink how they can both meet the evolving needs of their customers and employees while positioning themselves for growth. As a result, Syscomm would advise that businesses move further towards a model where the agile network responds automatically to business change – meaning that cloud and modern infrastructure solutions be an essential part of the path forward towards this new network reality.
Talk to us about how we can help you move away from the complex and inflexible networks of the past and move towards an agile next generation network that will be more responsive to the business needs, reduce operational costs and increase the ability to innovate.
Talk to one of our network specialists today
0247 771 2000