Is your businesses IT ready to support a significant part of your workforce working from home? Thanks to digital transformation and Cloud computing, you may already have migrated some work to the Cloud and have collaboration tools in place such as messaging software and video conferencing. Nonetheless, are you ready for the day your MD tells everyone to work from home tomorrow?
Regrettably, the spread of Coronavirus (COVID–19) continues to cause individuals and companies around the world to question how best to conduct their business during this outbreak. These factors have put inevitable strain on local businesses as they ready themselves to deal with further outbreaks and disruptions.
This, in turn, is accelerating the pace at which many organisations are being pushed to embrace remote work, despite the fact that many of them are not yet equipped to get the most out of their remote workforce.
Working Remotely
With VoIP technology and Virtual Private Networks (VPN) most users think they can work from just about anywhere, but in reality, it's not quite that easy. Home networks are not secure, lack any kind of prioritisation, security, or policy compliance required by I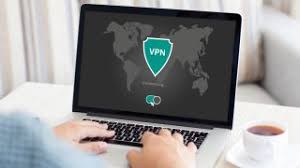 T departments today. VPN's are at best an interim solution, but they are time consuming to set up for each employee, have a number of limitations, and are vulnerable to being overrun by other users within a home network.
Your IT infrastructure may already be able to support 10 remote workers – but imagine if that became a fifty? A hundred? A thousand? Do you have the bandwidth and VPN licenses to enable your people to be productive whilst working from home? Ask yourself the following:
Do your employees even have the ability to work from home?
Do they have laptops, telecoms or good broadband capabilities?
How are you enforcing your data privacy policies so that they align with governmental regulations?
VPN is a networking architecture that utilises the public network to support secure communication between many branches or users. In VPN architecture, a secure connection is established within the public Internet, essentially forming a tunnel between the sender and receiver for sharing sensitive data.
Many companies use VPNs dependent on traffic over the public Internet, an unreliable connection that can translate into slowdowns and reduced quality of service overall. Moreover, VPNs are designed to be used by a subgroup of employees and are not intended to be used by entire companies, all at the same time. This level of activity will put enormous strain on your company's network and servers.
There is also a cost to the business in extending the use of VPNs to cover an increasing number of their employees. VPN accounts are licensed, so a business adding larger number of users is going to experience a cost increase and will need to set sufficient time aside to set up and train new users as to how to properly use the system.
There is also the security aspect of remote working to consider. VPNs encrypt data that's in transit from point A to point B, but they don't protect the remote employee's device, from which potentially sensitive data will be accessed. If any device is hacked, that machine's data can be used to subsequently access the employer's network and servers.
"Companies that have not prepared for this pandemic will be forced to upgrade equipment, add new licences, re-examine their network, upgrade their cyber security in order to bring their business and its supporting technology up to speed," says Chris Tyler, MD Syscomm.
Many smaller businesses do not currently even have a virtual private network in place and as such, will have to start from scratch. And even this isn't as straightforward as it sounds. Do you have the right broadband connection? Do you need a static IP address? Is your router capable of supporting a VPN? What kind of cybersecurity do you have in place? One common mistake is having a VPN but making it accessible only on one server or an inadequate number of servers to handle the load created by an increasing number of employees trying to gain access from remote locations. So even if you're already using a VPN within your business, you have to scale your infrastructure according to need.
Keeping your business secure
There are also real cybersecurity issues w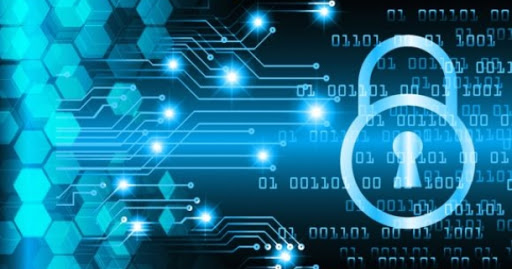 ith remote work that put your company's sensitive data at risk. Most small and mid-sized employers that have not paid much attention to cybersecurity should be taking a closer look because of the concern that an increasing number of employees will have to work from home.
An important part of the setup process is to ensure the highest level of security is adopted. The strength of security on your network is only as strong as the weakest link so the key points that you should be looking at adopting are:
Multi-factor authentication
This type of authentication will act as an additional layer of security on top of your remote employees' accounts. The more security layers in place, the less the risk of a cyber-criminal gaining access to your sensitive systems.
Password Manager
Besides multi-factor authentication, your employees should also be using a password manager. This way, they will not need to remember all of the different passwords that they need to set up for their work-related accounts.
Firewall
A firewall will prevent unauthorised access to and from the network, further strengthening the security of your employees' devices. Firewalls monitor network traffic, finding and blocking unwanted traffic, and are an important tool that will protect your remote endpoints against various cyber threats.
A strong EDR solution
Simple Antivirus protection is no longer enough. Your system administrators should be able to see the exact details of your endpoints at all times. This is why it's recommended you deploy a complete Endpoint Detection and Response (EDR) solution, which will allow you to remotely prevent next-generation malware, data leakage, respond quickly to threats, and automatically manage software deployment and patching.
Conclusion
It's crucial for your business to remain as operational as possible in the current 'Pandemic Panic' landscape and enabling your employees to work remotely is definitely a necessary step. Yet, remote work doesn't just happen and comes with both technical challenges and security risks that you should address before you allow anyone to work from outside the office.
The reality is that your IT department should have worked through a number of these issues. But as you ramp up to a wider variety of workers and greatly increase the numbers working remotely, you have to make sure that your core remote work foundation is truly up to the task. However, with Coronavirus rapidly spreading across the country and an increasing chance that your business will be directly affected, now is the time to be reviewing your remote working capability.

Keeping your business up and running productively is one of our key strengths.  Connect with us immediately and schedule a free consultation with our team.
To schedule your consultation, simply call Syscomm's office at 0247 771 2000.