MPLS Network Provides
Multi-site Solution
Having multiple business locations can be seen as a measure of your business's success. However, sometimes having multiple locations can also feel as if you're managing multiple businesses rather than a single business. Embracing modern technology, adopting next generation networks, and engaging with the right partner can make it much easier and more cost-effective to streamline your operations over multiple busin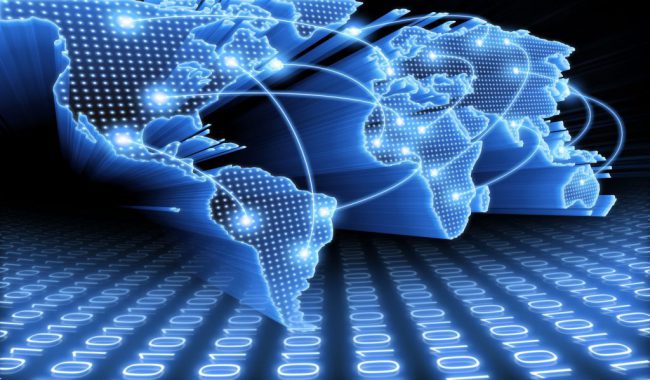 ess locations.
Critically, there are a few common requirements when it comes to connecting multiple offices to your Wide Area Network (WAN). Whatever the WAN solution, your connections must be secure, reliable, affordable, and capable of delivering the performance the business demands. Moreover, the challenging nature of today's business environment also dictates that any solution is also agile and scalable enough to meet the needs of an increasingly mobile workforce and allow for rapid onboarding of new sites.
An MPLS WAN remains a cost-effective and secure way for a business to connect multiple sites, remote workers, and the internet for both data and voice, particularly where high volumes of data and the provision of guaranteed voice quality is a necessary requirement.
What is an MPLS network?
Multiprotocol Label Switching (MPLS) is a standards-based technology used to speed up the delivery of network packets. It provides a private network shared among two or more locations where data traveling across the network can be labelled (such as, voice, video, etc.) and prioritised by the routers which are configured to recognise data labels (or packet labels).
MPLS in networking is a more efficient way of both routing and forwarding packets, so that your business' data traffic is both properly secure and prioritised.
Why is MPLS important?
MPLS is a simple, secure telecommunications solution, that can serve as the backbone of cost-effective, secure communications. Moreover, MPLS is a flexible network solution that allows companies to scale and customise their solutions.
As data is being passed via a private WAN, there is no need to encrypt data, and the routers do not need to 'think' about what each data packet is, which reduces latency. This ensures a much higher level of quality of service, availability of priority data traffic, and continuity across the network.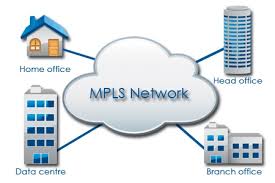 How can a MPLS network help your business?
An MPLS networking solution helps your business better manage your network. MPLS provides a centralised management environment with the need for only one firewall at the host location as opposed to managing individual firewalls at each site. By developing a custom MPLS network solution, you will be able to prioritise voice and data, and receive a private and secure networking solution over a cutting-edge network.
Benefits of MPLS include:
Decrease in network management costs
Easily add bandwidth to new locations
Faster speed
Higher security
Traffic is prioritised by customer's preference and supported by QoS (Quality of Service) guarantees
Networks are self-healing and more resilient
Proactive monitoring
Disaster Recovery
Who supplies MPLS networks?
When selecting  an MPLS supplier, there are many things to consider before making your final choice. Most MPLS network vendors lock you into a contract with a single fibre optics provider such as BT or Virgin. The danger with settling on this approach is that when it's time to expand your network, the provider -and the vendor -can charge you whatever they want. And the problems don't end there.
Being locked into a single provider means that if there is an outage in their network, it has a knock-on effect for your entire network, with potentially devasting impacts on your business.  Given this, you would be better off using a Managed Service Provider such as Syscomm, who can provide the following:
Not being tied into any one provider means being able to strategically select the right tails for your business – both in terms of performance and price.
Multi-carrier aggregation helps protect you against telecom provider outages. By using tails from multiple providers, your business is ensured, that in a worst-case scenario, a provider outage will only affect part of your network. And with proper support, there are backup options for those situations too.
Combining two tails from different providers at your key sites gives you both primary and backup circuits, with the ability to reroute traffic in case of any network outages.
Selecting an MPLS network provider
For most businesses, implementing an MPLS network means agreeing to a long-term contractual arrangement, and therefore it's important to understand which aspects to consider before you finalise your agreement. Today's network managers are inundated with information about networks, network technology (including MPLS VPNs) and network providers. Selecting a provider for your network service can be a daunting task and it requires taking the time to assess your networking requirements, environment and objectives.
Key questions to ask
As you interview potential WAN Solution providers, be sure to address the following questions:
Does the service provider track and monitor the entire network?
Can it secure its own network traffic and manage priority traffic across other networks?
What are the performance thresholds for network latency and availability?
How is performance measured and delivered to you?
Are there procedures for on-the-fly load rebalancing, security assessments and regular backups?
Can its data centre support your requirements for physical and network security, capacity, availability, operations and backbone connectivity?
How quickly will the provider respond to business change?
What are the terms if the network goes down or the level of service is not maintained?
In addition, major factors to consider include:
Quality of service
MPLS support for end-to-end quality of service (QoS) helps ensure that the network prioritises critical traffic such as voice. You should discuss with the service provider the classes of service (CoSs) available and your organisation's needs.
Complete security
MPLS itself does not provide encryption, but it is a virtual private network and, as such, is partitioned off from the public Internet. Therefore, MPLS is considered a secure transport mode. And it is not vulnerable to denial of service attacks, which might impact pure-IP-based networks.
However, if an intruder manages to gain access to the core network, the lack of inherent encryption would mean they now have access to all your business' data. Thus, it is important to discuss encryption and protection – if you misconfigure something, you will have a problem.
Peace of mind
Do not neglect to discuss issues such as high availability (at least 99.99%), getting references, guarantees, pilot programs, and training. Carefully assess the staff's technical knowledge, migration support, scalability and availability, and general administrative capabilities. The service provider's experience in deploying MPLS networks and its fit to your requirements are the most critical elements in outsource assessment.
More than simply providing circuits
There is more to delivering an MPLS network than simply providing the circuits. Network performance is critical for the responsive applications that your users need to run your business, but many suppliers struggle to deliver performance beyond the systems they have sold.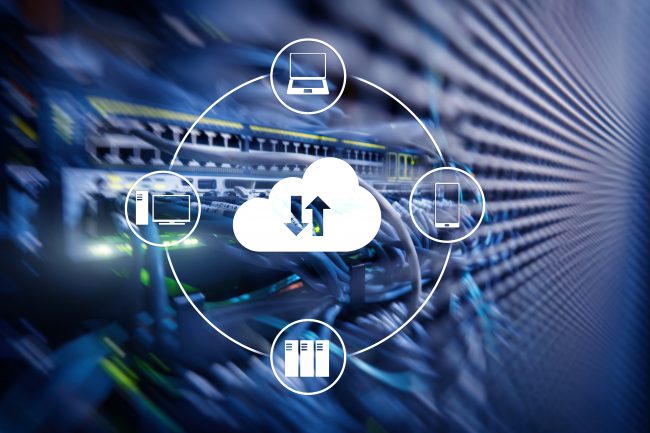 You run a WAN so that your people can run applications, but you only get the benefits of the applications if they perform well for your users. If your new MPLS network is to deliver what you want, you'll need to design it to support your employees use, the applications they're using, the bandwidth requirements, and your business priorities.
Support, identifying and solving problems quickly
Most suppliers can see when a link is down, and some may also claim to see when it's over-utilised. However, when you have an application issue, what's really required is for the supplier to be able to see which application, user or device is the root cause of the problem, and be able to follow the path of the application across the network to get to the heart of the problem. The best MPLS providers should help you do this.
Here are some additional questions you might ask:
Do you provide proactive monitoring of the MPLS network?
What proportion of issues do you expect to flag proactively (aim for 95%)
Do you support the entire application path or just the devices you've sold?
Can you work with other resolver groups to solve problems that may not be caused by the WAN
Do you remain accountable back to the customer while working with such resolver groups?
Do you provide a detailed customer monitoring portal and does it show tickets raised?
Does it allow Critical Path Monitoring, with a simplified view of entire application stacks?
Do you provide advanced reporting?
The requirements of your network are often unclear without auditing the network and carefully analysing your planned applications. Deploying the network requires a blend of planning and technical skills, so it's critical that you are dealing individuals who are highly experienced in MPLS and other WAN technologies.
Expanding your business – connecting to new sites
Businesses usually need additional sites deployed quickly, but most fixed line technologies can take months to deliver, with unexpected delays wreaking havoc with your organisation's plans.
Moreover, different carriers have dramatically differing delivery times, so understanding the relationships that your provider has with multiple providers is key. And can they offer alternative 'quick fixes' such as the ability to deliver circuits within a few days using 4G services?  Few MPLS providers are able to do this, so check whether they can before you short-list.
Do they offer other networks solutions such as SD WAN
Networks are generally a compromise between competing needs for performance, reliability, deployment speed, manageability and price. Hybrid WAN that allow you to blend multiple providers and technologies will be better placed to meet all of your needs in all your locations, anywhere in the world.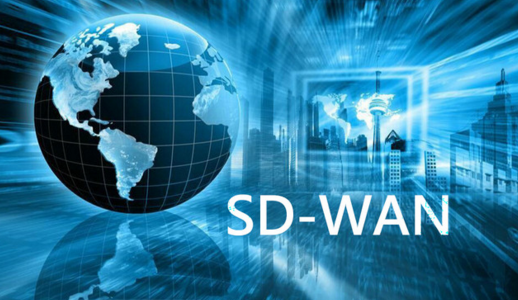 It's worth bearing in mind that an MPLS network is not the only option for your next WAN. So, ask your candidate MPLS network providers whether they will offer a hybrid networking solutions that match your speed, reliability and cost priorities to what is available at each location. For example, have they considered whether a SD WAN solution might also benefit your business?
In fact, SD WAN can be considered as an overlay, and therefore work as a complement rather than an alternative to MPLS, and you may want to explore how to ensure your next WAN is SD WAN ready.
Conclusion
When you invest in a new MPLS network you're going to be relying on it, and its supplier, for a long time. Having a clear understanding of the solution being proposed is therefore critical. And asking the right questions can help ensure that whatever the technical decision made, is based around what's best for your organisation.
Syscomm helps our clients by designing the best network infrastructure based on their needs. We do this by meeting with the client at their location, carrying out a site survey of existing infrastructure, and discussing where the client's vision and expectations of where they'd like to be in the next few years (location, growth, multi-site, etc.)
We proactively monitor your system and network. By working with Syscomm and not directly with the service provider, your business will have several advantages:
We are unbiased and agnostic and work in your interest
We work with network service providers nationwide (choose the best supplier, best price and best service offering for any given location)
We have an in-house support desk staffed by network engineers to assist with any new installs, upgrades, migrations, demarcation extensions, and any changes to your services
In today's modern business environment where organisations are increasingly relying on a hybrid networking approach – and the use of traditional hosting, Cloud and on-premises models – integration, networking and connectivity are a real challenge.
As part of our suite of services, Syscomm takes the complexity out of network integration by providing services designed to provide you with a single infrastructure supplier that can manage your growing estate.
Fully managed – We take the complexity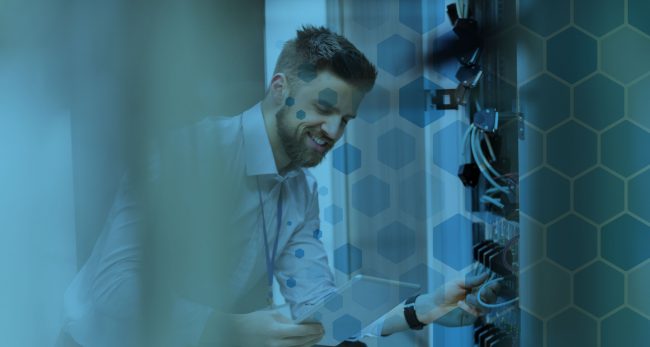 out of managing your networking environment, offering bespoke solutions
Private connectivity to the Cloud – With a private connection to the internet, you get greater control over quality, for both resilience and performance
High performance – Reduced latency between your environment and the Cloud, with greater performance and faster diagnosis of issues
Single supplier – Streamlined connectivity and support with Syscomm as a single point of responsibility for your network
Cost-effectiveness – Reduce costs within your business by moving to an OPEX model, with little CAPEX investment
Security & compliance – Keep your data safe and your hybrid IT infrastructure fully compliant, delivering assurance to your business, to your customers and to your suppliers
Next Steps
We hope you found the above useful. If you have any questions, or would like some technical assistance when considering your next WAN, we'd be happy to discuss your requirements. Our door is always open, without obligation.
Call us today 0247 771 2000