The Role of The Network in Digital Transformation
Businesses need to embrace modern network technologies and security to fully take advantage of the promises of Digital Transformation
Digital Transformation can be seen as the integration of digital technology into all aspects of your business, extending deeply into the organisation, mixing and intersecting with a great many business functions, processes and boundaries, and in doing so, fundamentally changing how you operate and service your customers.
And the increase in Cloud computing, the role of social media, big data, and mobile connectivity, businesses are having to adopt new ways of dealing with today's customer experience and constantly evolving market opportunities.
There's no denying that today's digital economy is changing the game and disrupting many traditional markets.  Less than 5 years ago, very few people had heard of Netflix or Uber. But today, they are global brands, creating revolutionary new business models that have embraced the Cloud, severely disrupting what were once mature and stable industry sectors.
The Growing Importance of The Network in The Digital-First Economy
As companies across all industries re-orient their focus to a customer-centric view of the world, the primary enabler of digital transformation is the network in all its forms.
Digital Transformation has increased the importance of the network.  It is the network (and particularly the edge) that enables today's disruptive business to succeed.  After all, this is where everything is connected – customers, employees, suppliers, cloud applications, IoT devices.  It is the network that enable organisations use data to drive business priorities and commercial opportunities.
Digital Transformatio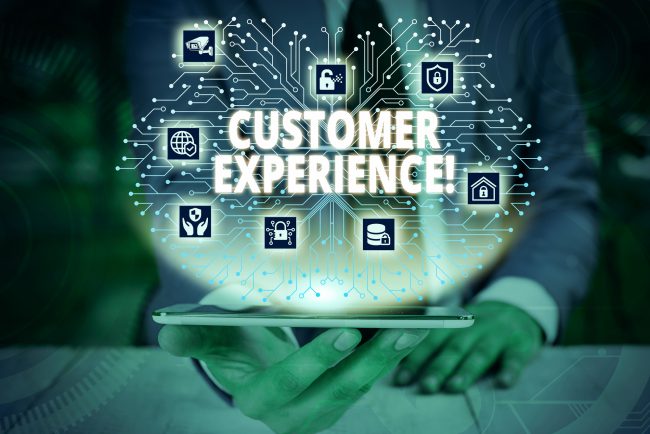 n, for most organisations, means an increased focus on people and processes, using technology to reach the former and enable the latter at greater scale and efficiency than ever before. It's the mobile app that lets one quickly find and purchase whatever is needed.   It's the digital footprints that track delivery trucks, inbound supplies, and enable just-in-time manufacturing. It's pervasive. And it's critical to the growth of every business today.
No matter what form Digital Transformation takes – internal or external, supplier or consumer, mobile or web – it presents itself as some type of application. Applications that are delivered, secured, and scaled by the network infrastructure. Yet many organisations racing forward with their Digital Transformation agenda downplay or don't understand the critical role that their business' network infrastructure plays.
The network plays a key role. The network can be seen as the business' circulatory system, pumping its life-sustaining data in a constant flow from consumer to partner to supplier and back. Without a fast, secure network, Digital Transformation becomes impossible, because this kind of transformation relies on apps and data and processes that in turn rely on services, that, ultimately, rely on the network.
Organisations that fail to embrace The Digital Transformation of their network, to adopt modern delivery methods that include automation, orchestration, and the operational scale afforded by a modern network are in danger of sabotaging their own efforts. Digital Transformation efforts that ignore their network will certainly fail as customers abandon poor service experiences with web and mobile apps, and turn to other options. Without the network, apps that deliver your services don't get delivered into the hands of eagerly waiting consumers.
Need for Now
Today companies recognise that customers have taken control of the interactions and are driving the agenda. Today's discussion is all about enabling the customer journey across any number of touchpoints.
At the heart of Digital Transformation is the democratisation of technology where consumers are demanding increased transparency, speed and value. This is a frightening new reality for many business and technology leaders who recognise prior investments, long-established procedures and policies, and channel and back-office technologies are poorly aligned with a more customer-centric business model.
While new customer-centric strategies reinvent companies from the outside in, once again, it's important to recognise the role of networks in the evolution of the customer experience. In our highly connected, mobile, big data, digital-first world, companies increasingly don't control the network connecting them to their customers. Instead, consumers are making the most important and impactful decisions related to their own customer experience via their mobile provider and devices.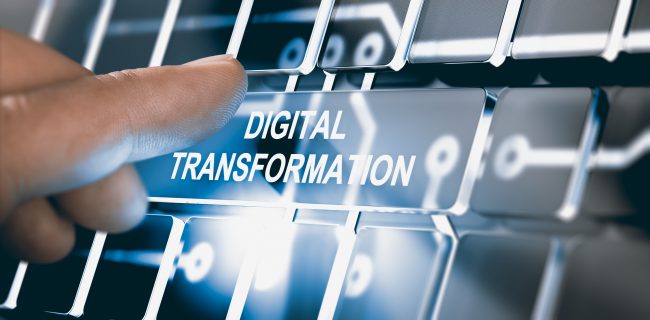 If a customer can't access the internet at your location or the latest version of an operating system causes your application to crash, the customer doesn't take the time to discover who's at fault – they simply move on to a competitor.
Moreover, fuelled by the Internet of Things (IoT), the number of connected devices is growing exponentially, moving quickly beyond laptops, tablets and smartphones.  Indeed, IoT has moved out of the operational-technology shadows and has become a core component of most businesses' digital-transformation strategies.  As IoT adoption increases, so will the number of connected endpoints, making legacy static and non-differentiated network edges obsolete.  As companies embrace their Digital Transformation journey, their networks must evolve.
Another element of today's digital landscape is the rapid pace of change that's impacting virtually every part of the business.  New customer value propositions are needed with increasing speed, and in today's global environment, data flows are simultaneously becoming more complex and applications increasingly more sophisticated.
For example, initiatives like agile branching to manage software updates require network automation and zero-touch provisioning. In addition, IoT applications come with a shift in traffic flows and patterns. Better security processes have to be in place to monitor application data that flows from the internet to the data centre – this puts the network at the centre of everything.
Companies seek to meet customer demand by creating 'real-time, hyper-personalised experiences' reaching a state where the business can be engaged in real time with customers. This means the network requires more consistent latency – network availability is no longer a nice to have, it is a necessity.
Today's network infrastructure has to be more robust and flexible than ever before, enabling continuous access to data or operational processes across both the business and different regions. Implementing a strong digital platform is no longer a 'nice to have' – it's an absolute necessity and needs to act as a single system, overcoming any underlying complexity.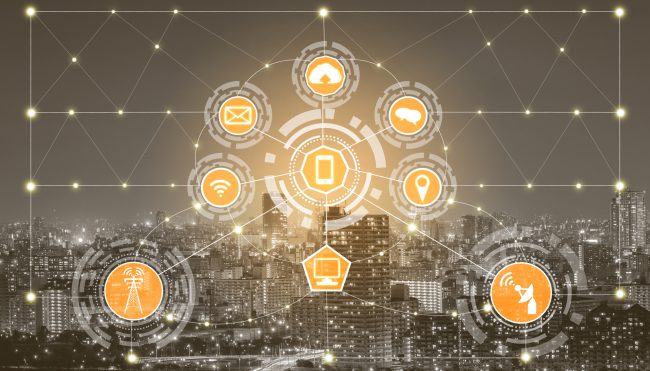 The network of the future must be faster, more resilient, and more secure. Today's environment, where 80% of businesses experience network faults caused by human error on a regular basis, is not a formula for success. It becomes even more challenging when you add in external threats like phishing, ransomware, DDoS, and other network and system attacks.
However, the benefits of Digital Transformation are both incredible and achievable when you start with a fast, resilient, and secure network.  As organisations increasingly rely on even more technology to support their business, digital transformation subsequently means ever more pressure on the network to support the technology and the teams managing them.
In short, an enterprise simply cannot go through a transformation without involving the network.  And, sometimes, it means even changing the way the network is used.
Software-Defined Networks Key to This Customer-Centric Model
If fulfilling customer expectations and staying ahead of the competition are to be underpinned by the speed and agility of an organisation's network infrastructure, what can companies do?
The harsh reality is that not every business has a blank canvas on which to create a fresh IT strategy.  Legacy infrastructures is the reality in which we operate and, all too often, IT is seen as a cost centre, rather than a key department driving business strategy. Nonetheless the most successful businesses in today's digital economy are those that view technology as a strategic asset. In short, organisations in the digital economy need their IT to operate very differently, placing it at the very heart of the business.
With no let-up in the fast-paced world of technological innovation, the convergence of business, customers and connected devices continues to drive new engagement and revenue opportunities. For the digital business, it's about having a strategic technology platform that's well structured, well integrated and only as complex as is absolutely necessary.
One such approach to managing infrastructure 'differently' is to embrace Software Defined Networking (SDN) to reduce the time, cost, and complexity of introducing new services or applications onto your network.
Network agility comes from having centralised control where configuration changes can be made once and propagated across the network instantly. Ideally, network changes could be coordinated with application changes so the lagging performance doesn't slow the business down.  SDN allows the wide area network to become highly responsive to changing conditions and in doing so, dramatically change the economics of today's digital business by continually growing and evolving in line with the business.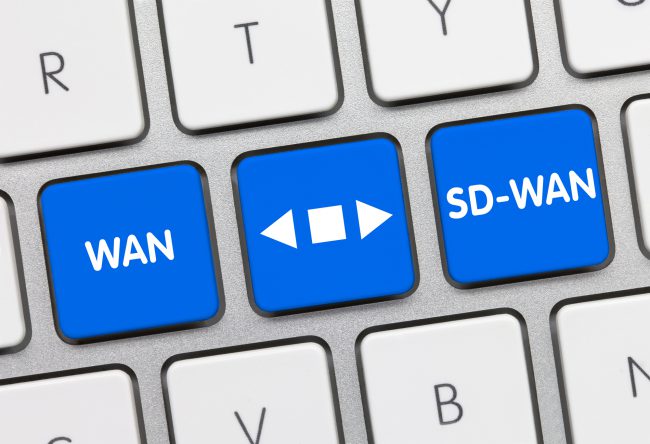 Implemented correctly, an SD-WAN greatly simplifies the network by automating site deployments, configurations and operations, giving network teams far greater control over access, traffic, identity management and bring-your-own-device (BYOD) security. Now, rather than being a hindrance, agile infrastructure can be an enabler of solutions and applications – new services, networks, sites and Clouds, can be integrated within hours, not weeks and months.
With an SD-WAN, the lines of distinction that separate devices, networks, servers and applications fades away, enabling the highly distributed Cloud of the future. In essence, Cloud isn't about technology, but rather by encompassing an organisation's entire technology stack, it becomes the delivery mechanism of the customer experience and thereby fosters even greater competitive advantages.
The importance of the network has never been more critical to the overall success of a business. Delivering a great customer experience now means taking the extra step and protecting a customer's ability to interact digitally. And as the digital footprints of businesses continue to increase and networks evolve, the network and related connectivity moves from being nice to have to a state of not being able to operate without.
Why the Network Is Critical To Digital Transformation
Digital Transformation is the revolution that will change everything, faster and more pervasively than perhaps anything we've experienced to date. While elements like big data, analytics, social, mobility, Cloud, IoT, and security will all play their roles in the emergence of Digital Transformation, the transformation all starts with the network – the very framework that connects and supports each and every other element.
Digital Transformation is not an option. The evidence is all around us and clearly highlights that digital transformation is now a requirement simply to compete, let alone win in this digital economy. Global spending on Digital transformational technologies is expected to grow to more than $2.1 trillion in 2020, according to recent IDC analysis. IDC also predicts that by 2020 the end of this year, 50% of the Global 2000 will see the majority of their business depend on their ability to create digitally enhanced products, services, and experiences.
Digital Transformation is not simply a technology trend – it is at the centre of business strategies across all industry segments and markets. Propelled by a huge range of technologies such as social, mobile, analytics, and Cloud, Digital transformation represents an opportunity for companies to redefine their customers' experience and achieve new levels of business productivity.
Today is the dawn of the Digital Transformation economy and the network is the foundation upon which these changes can take place. It is crucial to remember that, with more devices, creating more data, shaping more decisions at an increasingly faster pace, it is the network that connects devices, data, people and processes.
Embracing the Dawn of Digital Transformation
Digital Transformation conjures thoughts of cutting-edge technologies — IoT device platforms, bots using artificial intelligence to respond to customer needs, etc. But before any of the headline-grabbing initiatives can be implemented, businesses have to create a solid foundation on which to grow.
Success in today's digital world requires investment in many new technologies, all of which are highly dependent on the network.  Legacy networks were never designed for the rigors of digital business. They need to be refreshed, operated and managed differently. Businesses willing to invest in a next generation network will maximise their success with Digital Transformation. Those that don't will struggle as application performance and user experience suffers.
Digital Transformation does indeed herald a new way for companies to do business and interact with customers. Harnessing the power of the network – through the reliable deliv
ery of secure applications and innovative technologies and new services – will help companies make the transition with as few bumps as possible.
Syscomm can help you get there. From a Network Assessment to planning, implementation, and ongoing management and support, our team can ensure you have your network and business ready to face today's Digital Transformation challenges and opportunities.
Reach out to one of our network specialists today!